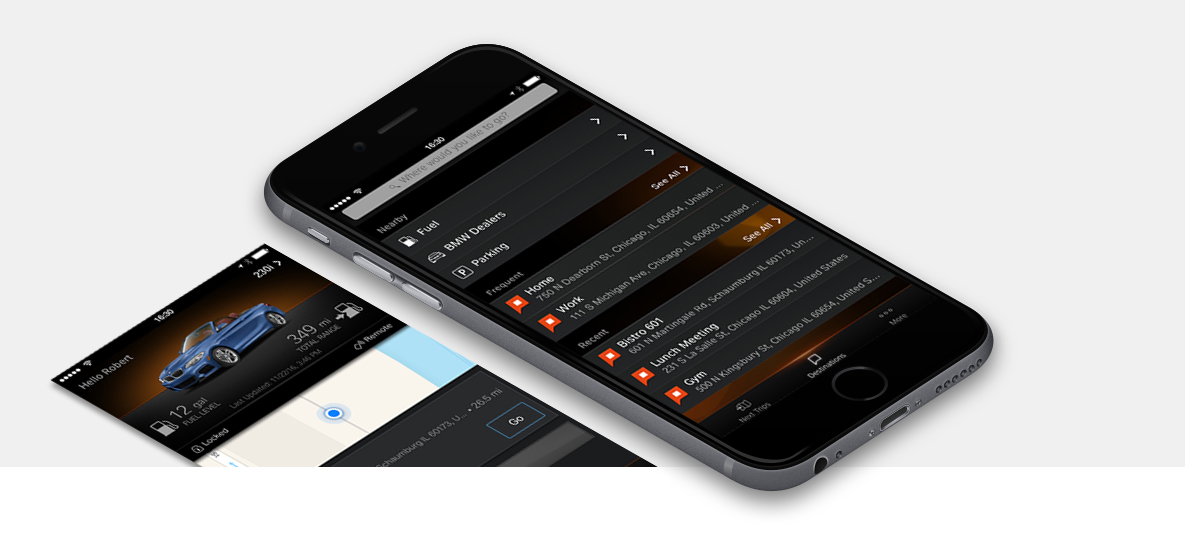 BMW CONNECTED: YOUR PERSONAL MOBILITY ASSISTANT.
BMW Connected links you ideally with your BMW. Whether planning your engagement in a strange city or preparing your next trip – this app makes your everyday life easier. Avoid traffic jams, share your arrival times with your contacts or monitor the surroundings of your BMW from afar. The BMW Connected App remembers frequent destination and works out a suitable departure time for appointments. You can use the functions of BMW Connected wherever you are and with different mobile devices – while on the road in your BMW or from outside via smartphone, smartwatch or partner services such as Amazon Echo.

The benefits at a glance

Transfer destinations and appointments to the vehicle
Mobility planning including arrival and departure times
Learn regular destinations

Door-to-door navigation after reaching the destination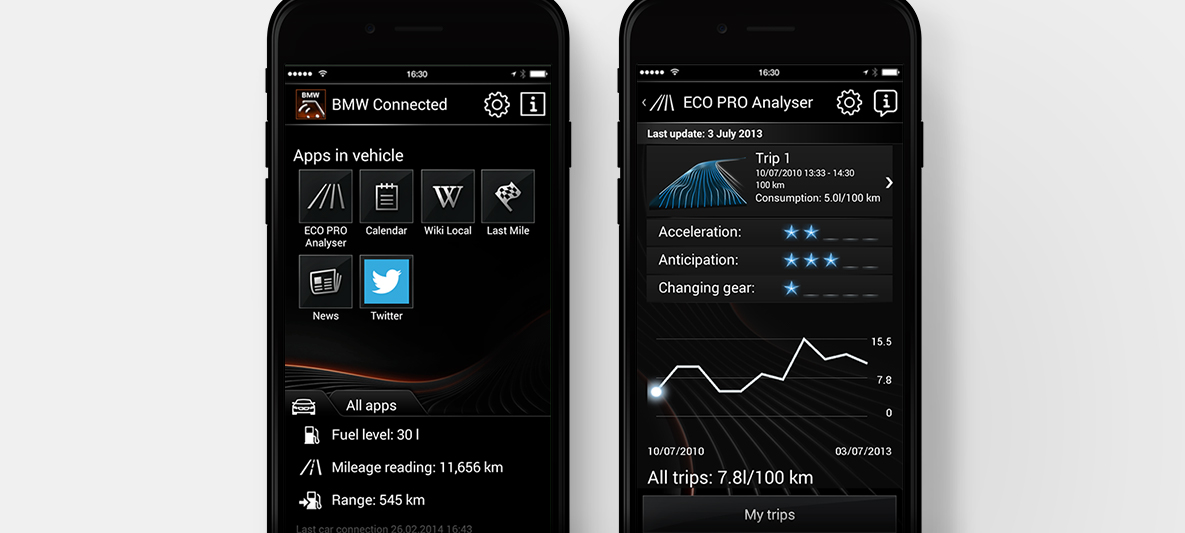 CONNECTED CLASSIC: AZ ÖN SZEMÉLYES MOBILITÁSI ASSZISZTENSE.
Útitervek készítése és a forgalom elkerülése ¬– élvezze az ilyen és hasonló szolgáltatások előnyeit a BMW Connected Classic app segítségével. Az alkalmazás lehetővé teszi az általános, valamint a járműhöz kötődő funkciók biztonságos és kényelmes használatát a BMW-vel való utazás előtt, alatt és után.*
* Az alkalmazás a 2013 júliusa után gyártott olyan BMW modellek esetében használható, amelyek el vannak látva az "Alkalmazások" vagy a "ConnectedDrive szolgáltatások" kiegészítő felszereltséggel (a piactól és a modelltől függően). A fentiek nem vonatkoznak az alábbi, 2013 júliusa után még gyártásban lévő modellekre: 1-es Cabrio, 1-es Coupé, 3-as Cabrio (2010 utáni modell), X1 (2009 utáni modell), X5 (2006 utáni modell), X6 (2008 utáni modell) és Z4 (a 2009-től máig gyártott modell).
A kompatibilis okostelefonokkal kapcsolatos információért kérjük, keresse fel a www.bmw.com/bluetooth weboldalt.
Az előnyök áttekintése

Egyszerűen tervezhetők meg a kirándulások
Az app mind az autó fedélzetén, mind attól távol használható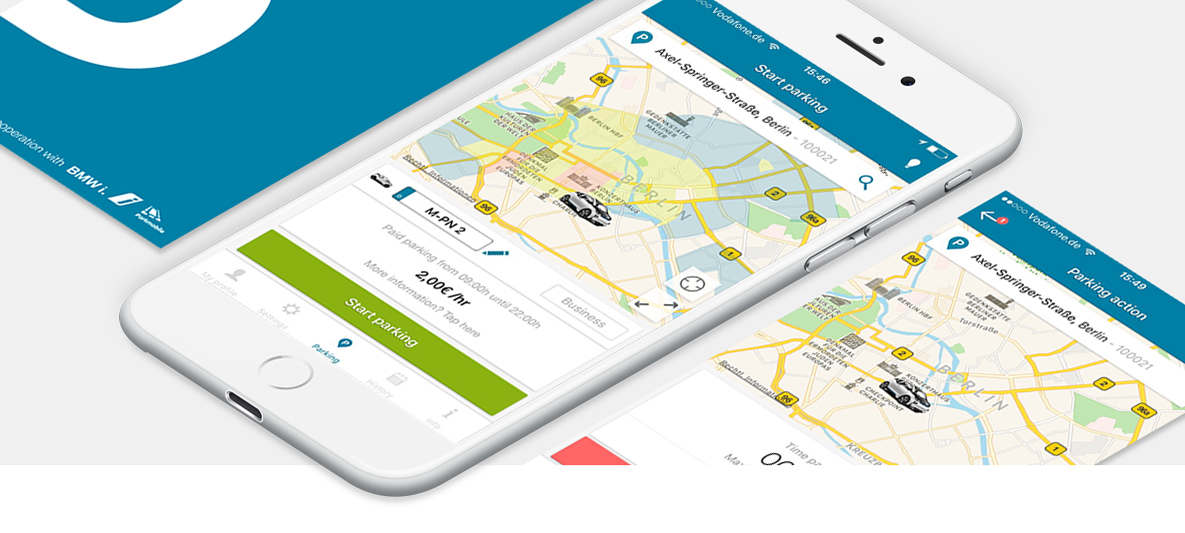 PARK NOW: DON'T SEARCH. JUST PARK.
The ParkNow app relieves you of everything that makes parking inconvenient. It shows you free parking bays at the roadside or in multi-storey car parks, and saves you having to search for the ticket machine. Officials recognise your ParkNow membership from your licence plate of from the sticker on your windscreen. At the end of the month, you can have any parking fees incurred conveniently deducted by direct debit or charged to your credit card.
The benefits at a glance

Display of free parking spaces
Cashless payment by direct debit or credit card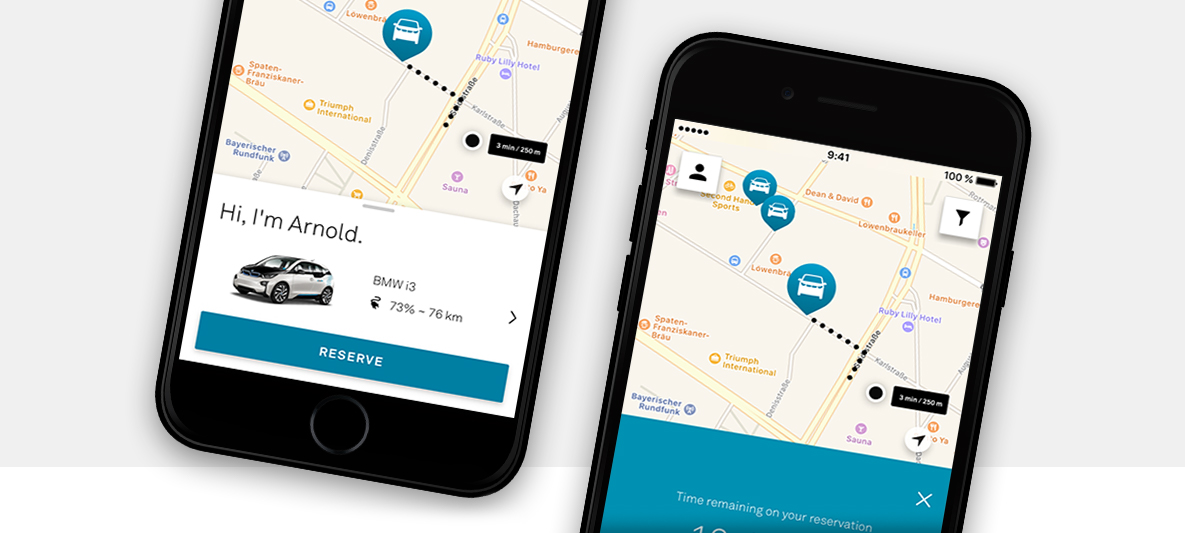 DRIVE NOW: THE SHORT CUT TO MOBILITY.
With the DriveNow app you can quickly find the nearest DriveNow car on the integrated road map and reserve it there and then. If you spot a vacant, parked DriveNow car, you can use the app to unlock it and use it straight away. There are no return depots. Instead, you simply park it at the place within the business area where you no longer need it. DriveNow vehicles can be reserved free of charge for two periods of 15 minutes.

The benefits at a glance

Display vacant vehicles in the vicinity
Navigation to the vehicle
Reserve free of charge for two periods of 15 minutes
Free parking without dedicated drop-off points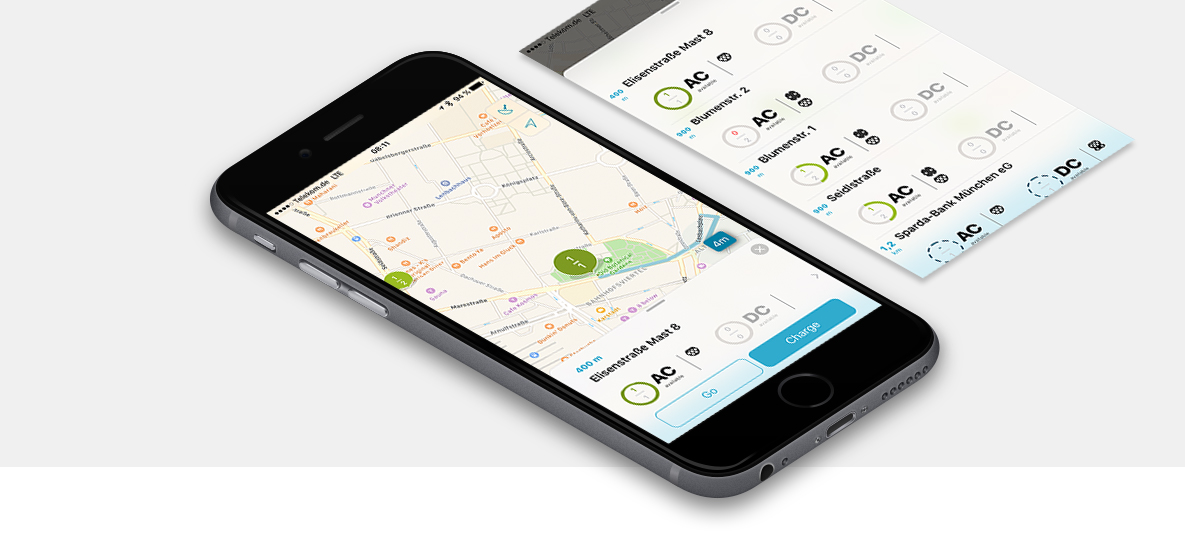 CHARGE NOW: CHARGING MADE SIMPLE.
Using the ChargeNow app, you will find a suitable charging station for your electric or hybrid vehicle easily and conveniently. You have full transparency of the latest prices at nearby stations. At the same time, you can filter the search results according to the type of plug or socket attachment. You will then be shown all the charging points that match your vehicle – for especially convenient electric mobility.
The benefits at a glance

Up-to-date price comparison
Convenient filter function
Save charging operations on your smartphone
Costs and benefits at a glance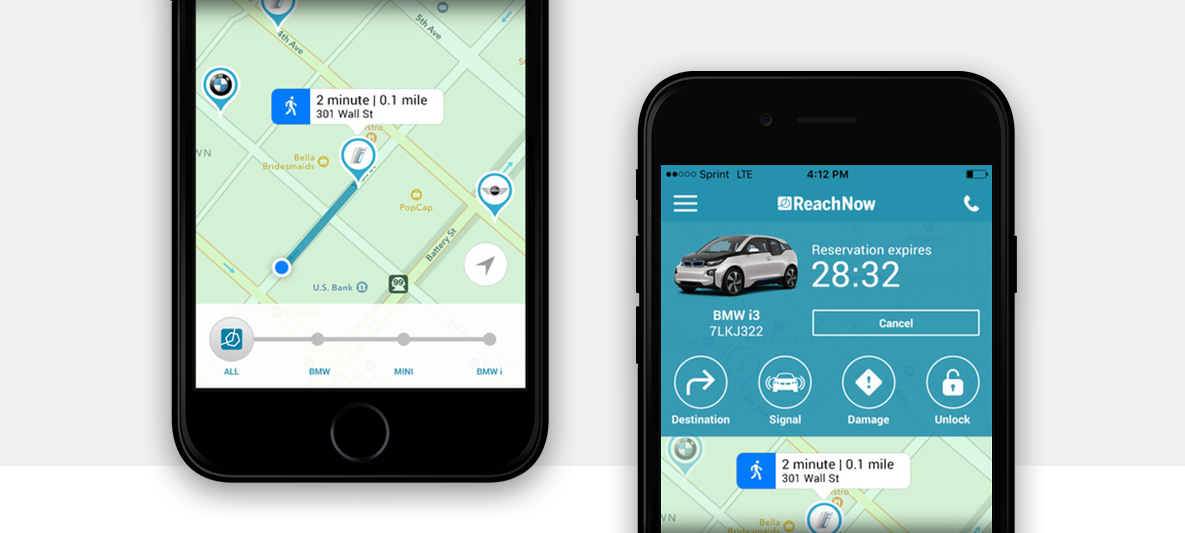 REACH NOW: INSTANTLY MOBILE.
From A to B easily and economically: as a registered user of the ReachNow* car sharing app, you can drive a BMW, BMW i or MINI whenever necessary. Open the app and find a vehicle in your immediate neighbourhood. One click will then reserve it free of charge for 30 minutes. Afterwards, the ReachNow app will conveniently guide you to the vehicle, which you can unlock with the app and lock again at the end of your journey – for maximum comfort and lots of spontaneous driving pleasure. *This service is currently only available in the USA (Seattle, Portland, Oregon and Brooklyn NY).

The benefits at a glance

Easy registration
Fast and clear localisation of available vehicles
Free reservation for 30 minutes
Payment per minute – including fuel, insurance and parking
Automatic information on the best prices for longer journeys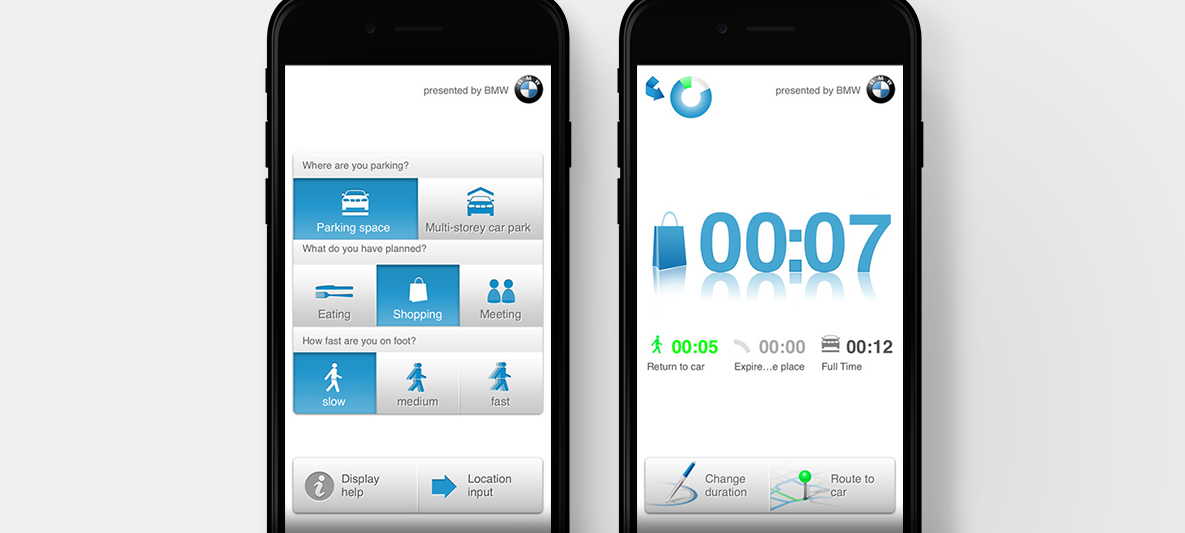 PARKING ASSISTANT: KOCKÁZATMENTES PARKOLÁS.
A ParkingAssistant jóvoltából a lejárt parkolójegy unásig ismételgetett témája végre lekerül a napirendről. Foglalkozzon nyugodtan a fontosabb dolgokkal vagy vásárolgasson kedvére anélkül, hogy folyamatosan az órát nézegetné vagy ellenőrizgetné, hogy vajon érvényes-e még a parkolójegye. Mindez azért lehetséges, mert – ellentétben a hagyományos parkolóóra-alkalmazásokkal – ez a különleges BMW applikáció időben emlékezteti Önt arra, hogy az aktuális tartózkodási helyéről mikor kell elindulnia ahhoz, hogy időben odaérjen az autójához.

Az előnyök áttekintése

Automatikus emlékeztetés a parkolási idő végére
Az autóig tartó séta időtartamának beszámítása
Navigálás a parkolóhelyig